Matt shares his simple pork rub recipe. A sticky, sweat, smoky rub with a warming kick. Wonderful on slow cooked pork chops, ribs, and even pork burnt ends...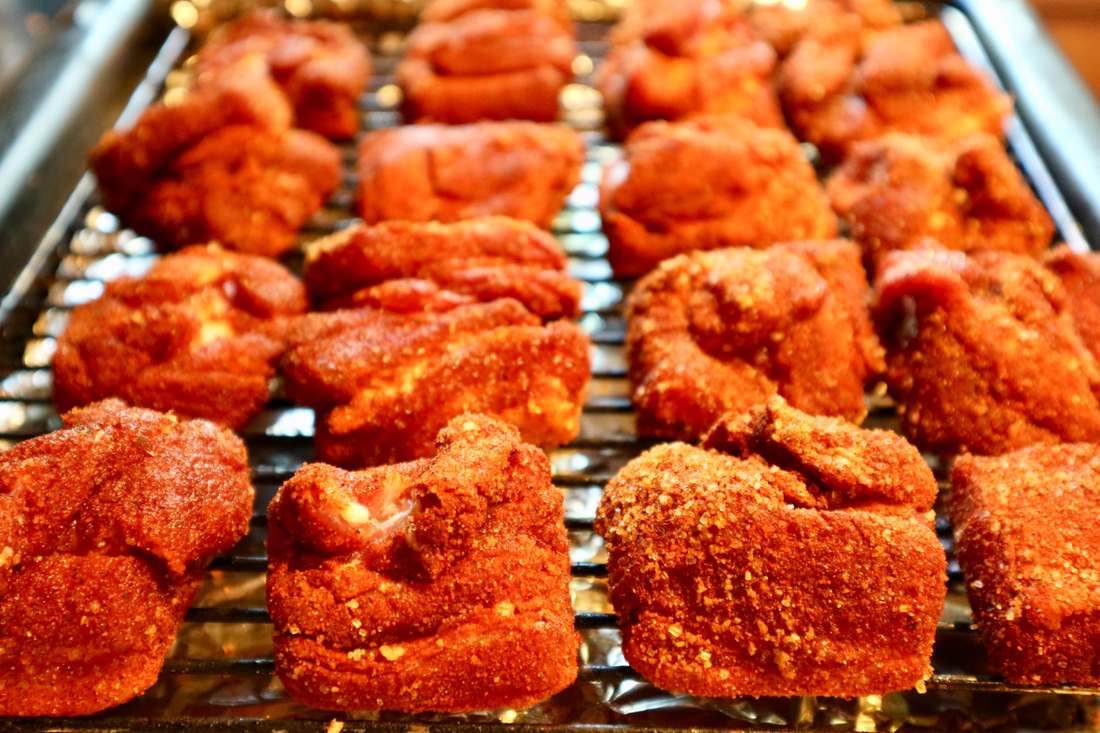 Prep: 5 Minutes
Cook: 0 Minutes
Total: 5 Minutes
Category: dry rub
Skill: easy
Cuisine: American
I call this one my simple pork rub because it was actually one of the first recipes I started putting together, and my first ever pork rub recipe. It started one night when we were having pork chops for tea and I wanted to 'jazz' them up a bit with some flavour, but we didn't have any pre-mixed rubs in the house. So, I did a bit of googling to get some ideas, through some of my favourite spices in a bowl, through that on the chops, then through the chops in the oven. They turned out alright, but there was something missing, and they were too salty. That being said, I loved the way the sugars caramelised the fat of the chops, and I thought it was worth persevering with. So, I wrote down a few adjustments, changed a few spices, and three or four more trials later here we are. There are many different ways you can take a pork rub, and I am planning to do one that's more 'herby', but this really ticks all the boxes for an original rub. It's sticky, smokey and has a nice warming layer of spice, unless you go hard with the cayenne, then you can really feel that kick. This recipe works great on any cut of pork, from a shoulder joint to chops. You should get enough for around 2KG's of pork, unless you're using the rub on pork burnt ends (like I have in the photo above), in which case there's enough for just over 1KG of belly cubes.
Ingredients
60g brown sugar

60g smoked paprika

1 tbsp coarse black pepper

1 tbsp garlic powder

1 tbsp onion powder

2 tsp salt

1 1/2 tsp ground ginger

1 1/2 tsp chilli powder

1 tsp cayenne pepper (optional)
Method
Combine all the dry ingredients in a bowl and mix together.

Add the cayenne pepper if you like a bit more spice.

Store in an airtight container, in a cool, dry place.

When you come to use your rub, coat all sides of your chosen cut of pork, and use at around 10% the weight of your chosen cut (i.e. 100g of rub for every 1KG pork)

.
Tips
This rub works particularly well when smoking or slow cooking your pork. The longer cooking times really allow the flavours to combine with the meat and the sugar to caramelise on the outside. Heaven.
Regular price

From £19.99

Regular price

Sale price

From £19.99

Unit price

per