How to Cook Sandwich Steak
You're looking to recreate that ultimate steak sandwich, but need to know the best way to cook your sandwich steak. The True Bites Butchers are here to help...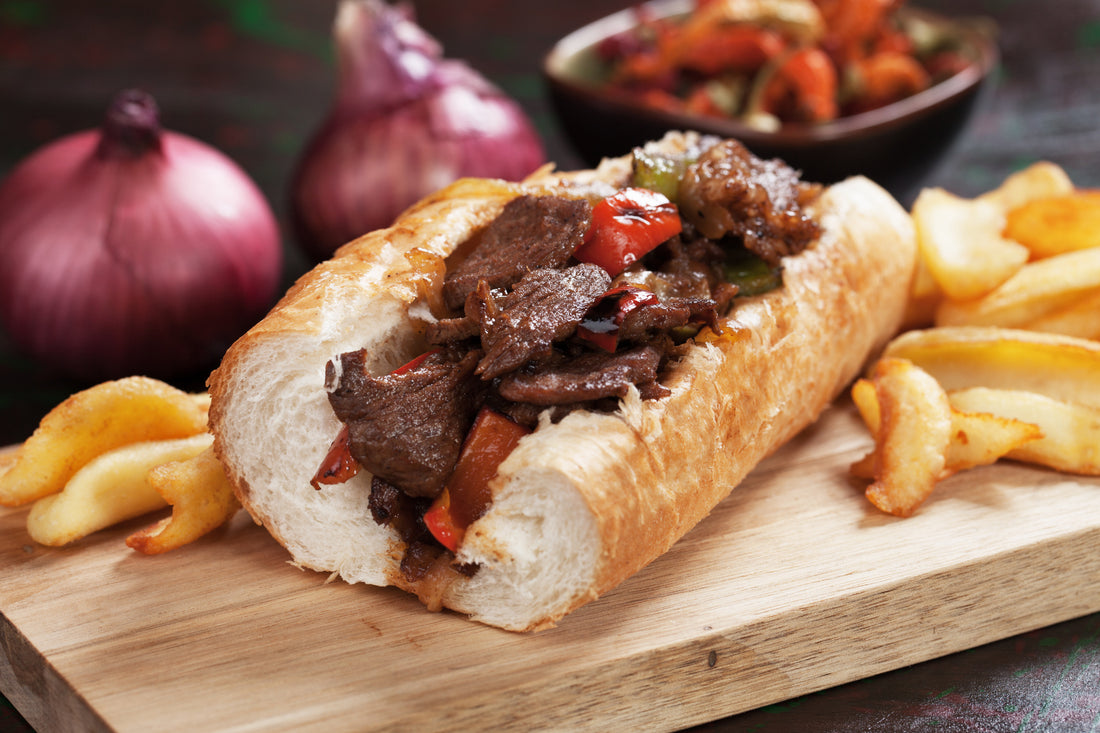 There really isn't much better than a good steak sandwich is there? I'm personally a big fan of a Philly cheesesteak style with fries, but a steak sandwich stacked with fried onions is also hard to resist, is it not? However you like your sandwich steak served, we're here to help you cook it right. 
How do you tenderize a sandwich steak?
You could use a marinade that includes acidic ingredients to break down any connective tissue, but the best way to tenderise a sandwich steak is to use a tenderising hammer, or meat tenderiser. Place your sandwich steaks on a wooden chopping board and, using the textured side of the tenderising hammer, pound your steaks until they are nice and thin.
Are sandwich steaks tough?
Beef sandwich steaks are usually cut thin and really shouldn't be tough unless there is a quality problem, or they have been overcooked. 
What cut of meat is sandwich steak?
Beef sandwich steaks are usually cut thin, so it is unnecessary to take them from the most tender cuts of beef. Most sandwich steaks are cut from the top rump, rump, sirloin, or even from the topside of beef. We cut our sandwich steaks from the rump.
Ingredients
Unsalted butter

Salt and black pepper to taste
Method
Remove steak from packaging and rest at room temperature for 10 minutes before cooking.

Pre-heat your griddle or frying pan until very hot. You really want it to sizzle when you add a knob of butter.

Season the meat with salt right before adding it to your hot pan.

Place some butter in the pan and add your steak. Don't overcrowd the pan, otherwise you'll lose heat. 

Turn your steak only once after a nice golden crust has formed. Cook steak for around 1 minute each side, for medium. Reduce the heat and cook for a further 30 seconds each side for a well done steak. 

Allow meat to rest on a warm plate for 2 minutes.

Season with freshly cracked black pepper before serving.