True Bites Heritage
True Bites may have been founded in 2013, but our history with butchery goes back a long long way. We have amassed over 80 years of butchery experience, over 3 generations. This is our heritage, our story so far, and it starts back in 1931...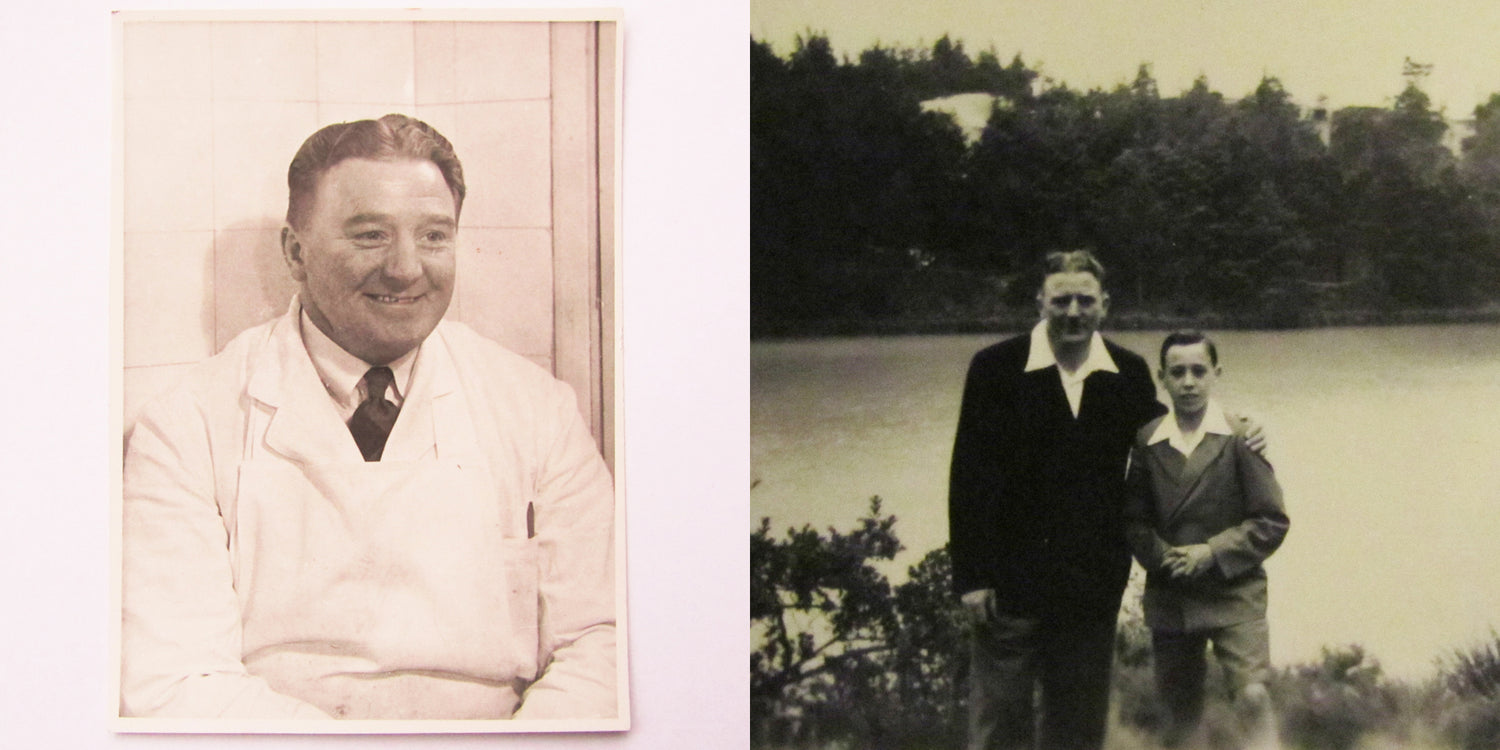 1931
Dennis George Rhoades, a trained cabinet maker, left school in 1931 at the age of 14. Unable to freely find employment in carpentry he took a job working as a butchers apprentice (Known then as a 'Butchers Boy'). Unbeknownst to him then, that 14 year old boys first job was to set him, and his future family, on a long path of butchery, shop keeping and business.

Dennis met Elsie May Box when he was 16 and they were married in 1935. In 1938, aged 21, Dennis chose to enlist for the R.A.F. During WWII he was placed in Canada where he repaired airplanes such as Spitfires and Hurricanes, it was just before he left for Canada that he had a son; Dennis John Rhoades ('Little Den').

Dennis Senior ('Big Den') returned from the war in 1946, where he re-entered his employment, no longer a 'butchers boy', at the butchers shop in The Scotlands, Wolverhampton.
Left is Dennis George Rhoades. Right is Dennis George with son Dennis John.

1948
It was around 1947/48 when D. G. Rhoades started his own round delivering 'Meat, Bacon and Eggs' to the Bushbury Housing Estate in Wolverhampton. Not long after this Dennis and Elsie went into business together, running a cafe/snack bar and butchers in Heath Town, Wednesfield. We believe they lived and worked there for around 2 years. Dennis and Elsie briefly went on to a Butchers shop in Springfield before obtaining a council shop in Bushbury around 1950. Around 1952, while continuing to run the shop in Bushbury, the family moved onto a farm in Coven, to rear livestock.
Flyer Circa 1948, D. G. Rhoades Delivery Vans and the Snack Bar in Heath Town, Wednesfield.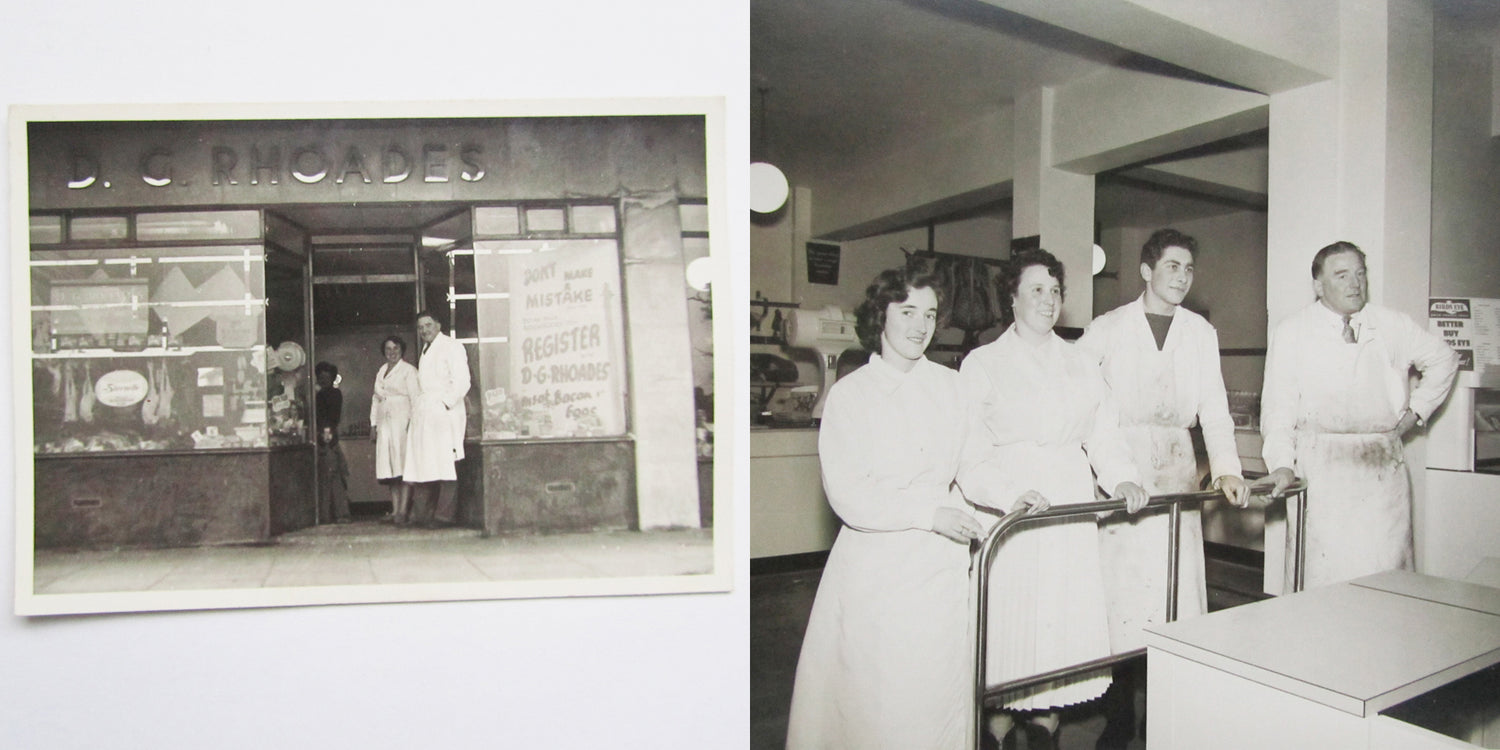 1956
In 1956 'Little Den' started to work weekends for his father at the Springfield butchers shop. This was where he learned how to make faggots, black pudding, and sausages. Little Den started working there full time in 1958 and was there for 2 years. In 1958 Dennis and Elsie opened one of the original Supermarkets in Ashmore Park, Wolverhampton. They also ran a second Butchers and a Grocers in Ashmore Park from around 1960. 'Big Den' and wife Elsie retired from business in 1978.
Left is Dennis and Elsie at the Shop in Bushbury. Right is the Supermarket in Ashmore Park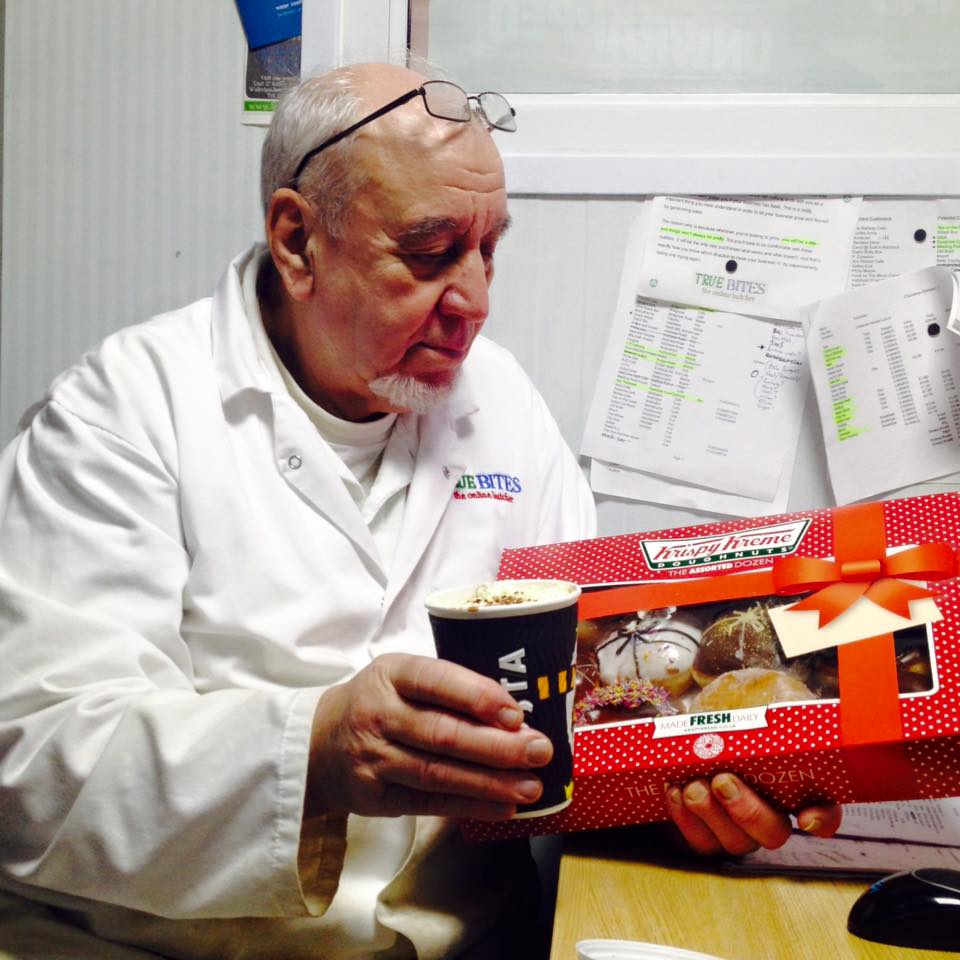 1960
After leaving his father's shop in Bushbury around 1960/61 D. J. Rhoades went to work for Dewhursts the butchers in Wolverhampton. He worked there for around 18 months before leaving to manage the butchery department of George Masons. Dennis ran the butchery department for 2 years before leaving to open his first shop in Lawnswood, Wordsley.

D. J. Rhoades went on to open a butchers in Barnet Lane, Kingswinford before opening a freezer centre in Wordsley. The shop in Lawnswood was sold in 1976 and Barnet Lane (sports outfitters) in 1978.

1980

D. J. Rhoades business hard grown and developed a burgeoning wholesale trade and moved to factory premises in Dawley Brook, Kingswinford around 1980 to cope with increasing demand. Four years later the business moved to Lye.
Dennis pictured enjoying a birthday treat.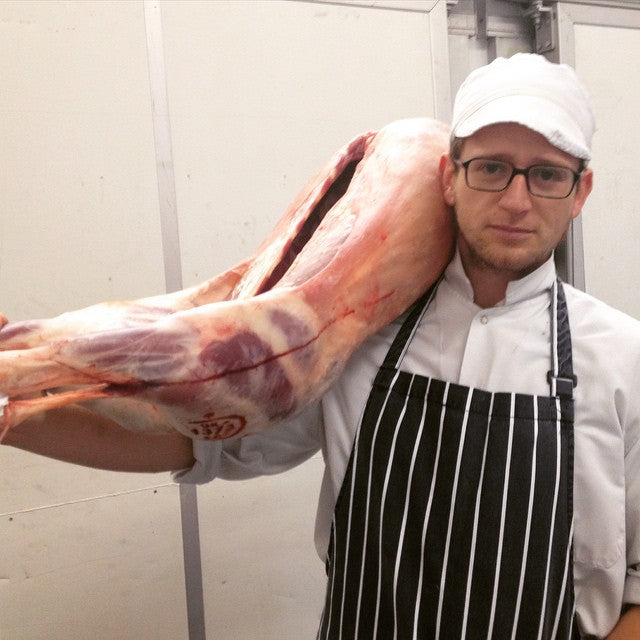 1999
D. J. Rhoades' business continues to expand with increasing demand and moves to larger wholesale premises, in Peartree Lane, Dudley in 1999.

2007

Dennis's youngest son, Matthew, starts working for him in 2007.
Matt hard at work.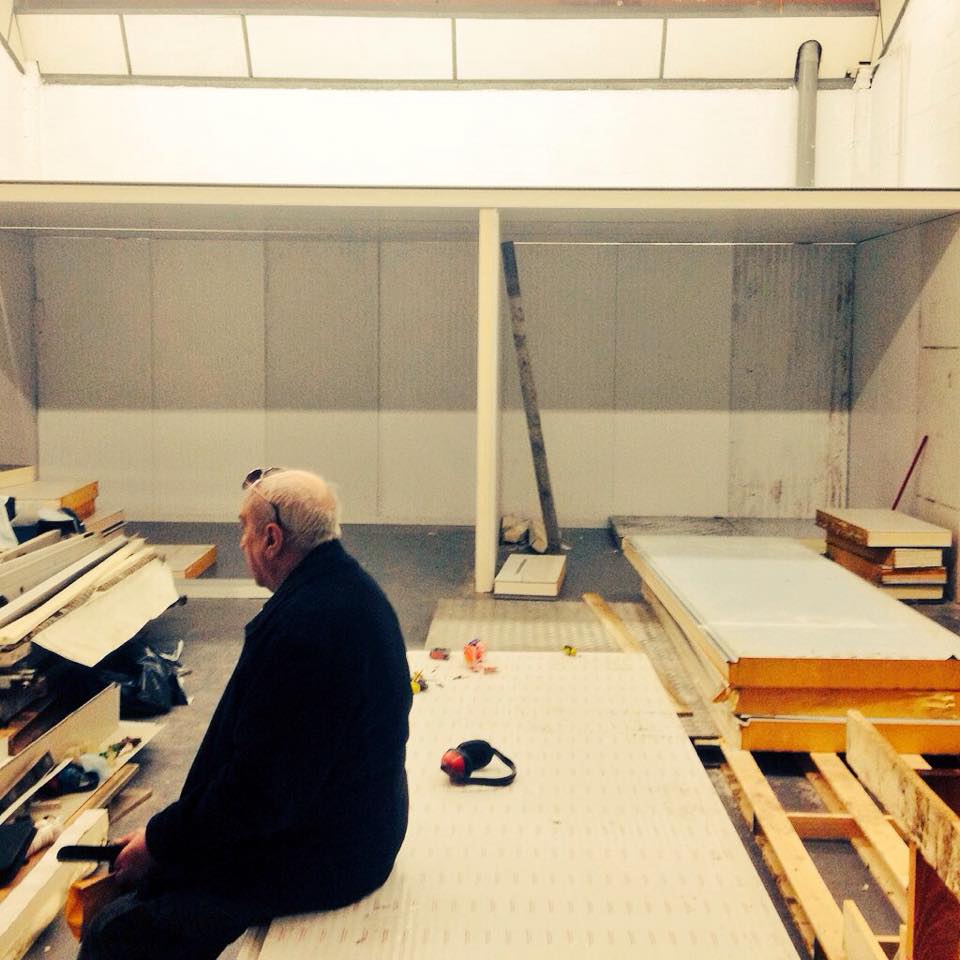 2013
In early 2013 Dennis and Matthew decided to move back towards a traditional retail butchers, and entered into business together forming True Bites. They wanted to revive the traditions of quality, friendly butchery and attempt to move it into the 21st century, thus the online butcher was born.

Dennis and Matthew, with a little help from Matthews uncle Chris, got to work building True Bites HQ in Telford. They designed, built, and installed everything themselves with only a few (major) hiccups along the way. 6 Weeks later, in early 2014, True Bites was open and trading.
Dennis taking a break during the construction of True Bites HQ in Telford.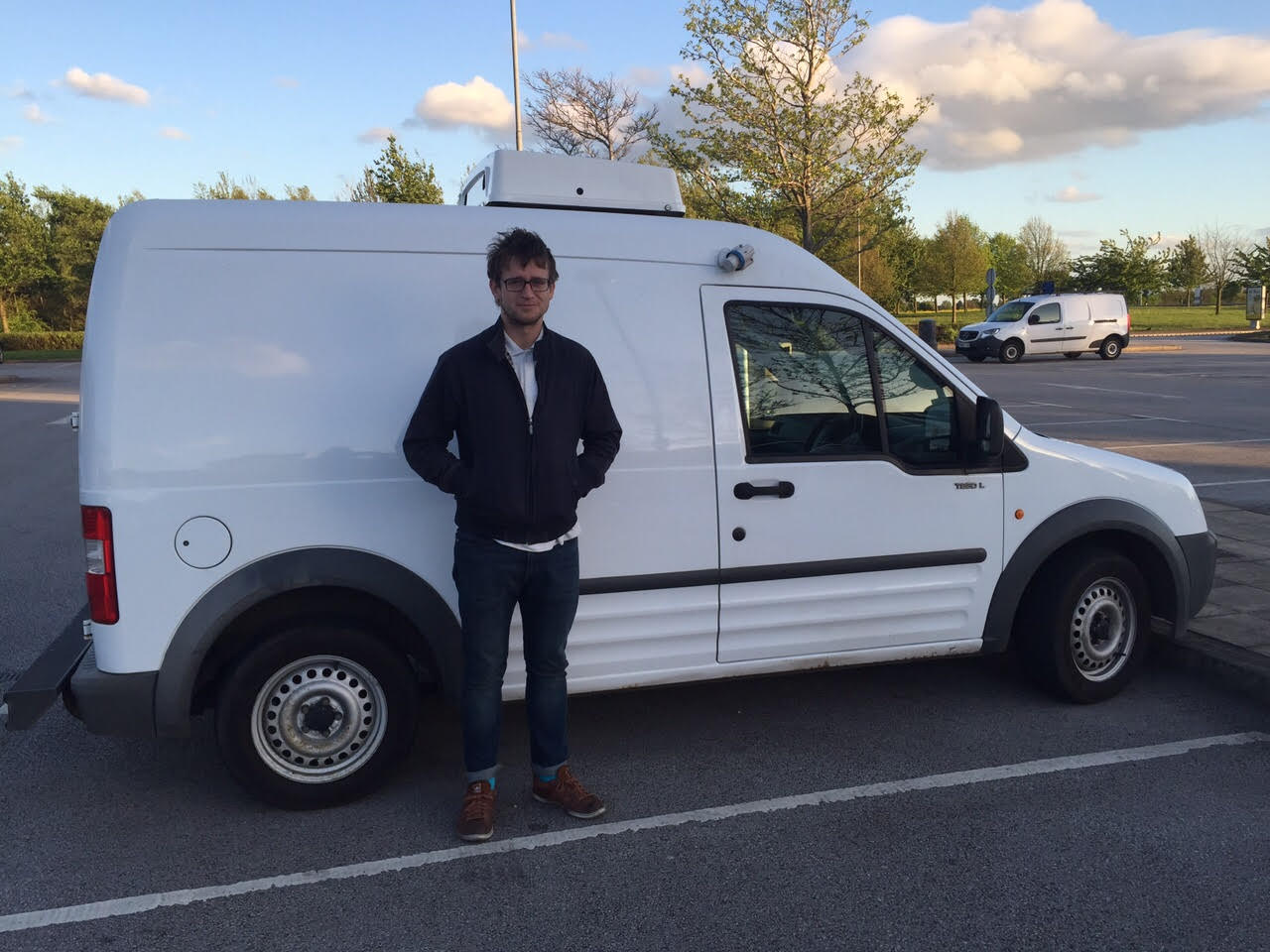 2015
A few months after the Telford HQ opened, the business began to expand and, it became clear that True Bites would need a designated van to keep up with demand. Matthew collected the first True Bites' refrigerated delivery van in early 2015 and started delivery rounds, much like his Grandfather had done almost 60 years previously in Wolverhampton.
Matt pictured with the new refrigerated delivery van.