Matt's BBQ Beef Brisket Dry Rub
An original True Bites dry rub recipe developed by Matt during one of his summer BBQ escapades. Ideally used on slow roasted/smoked beef brisket or beef ribs.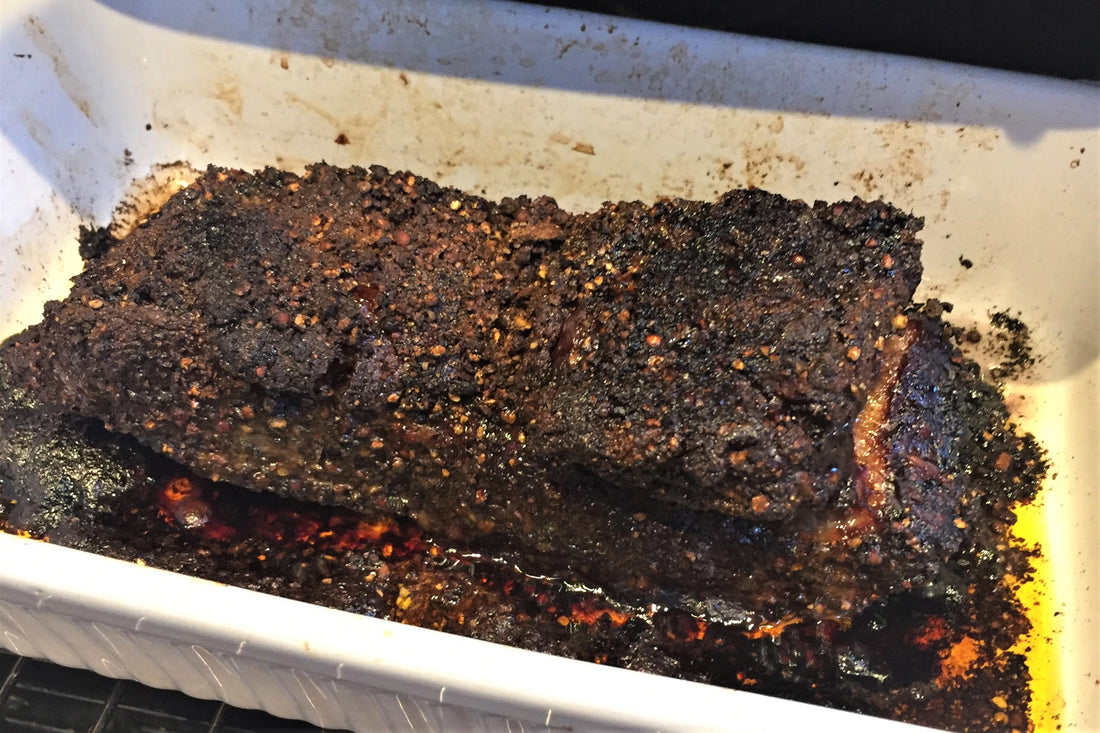 I absolutely love to barbecue and get a serious kick out of developing my own recipes and creating different dishes from scratch. This 'from-scratch' cooking is a thing I blame my mother Shirley for. I can't ever recall seeing her with a pre-made sauce. So now pre-made sauces feel like cheating to me, which can sometimes be a pain in the backside, but at least I know what's going in my food. Anyway, I have been working on original BBQ style recipes and dry rubs for 2 or 3 years now in my spare time for no other reason than creating a great meal at home for my family and friends. At the last BBQ I had my other half suggested that I put up some of my original recipes on this blog. I thought about it, and wondered why I hadn't already thought about doing it. It seemed like a great idea. Every time I've cooked one of my own dishes, particularly my home made burgers, my friends and family have asked for the recipes. So I might as well put them on here, where they're easy to find. Most of my recipes are kept on scraps of paper or in notes on my phone, so even if no one reads them, I at least have a great place to keep these recipes without worrying about losing them.
Yield: Serves 4
Prep Time: 30 Minutes
Cook Time: 360 Minutes
Ingredients
3 tbsp freshly ground black pepper

1 tbsp brown sugar

1 tbsp onion powder

2 tsp mustard powder

2 tsp sea salt

1 tsp cayenne pepper

1 tsp garlic powder

1/2 tsp hot chilli powder

1/2 tsp smoked paprika
Method
Combine all the dry ingredients in a bowl and mix together.

Lay the brisket out flat in a roasting dish and cover in the dry rub, making sure to cover all sides of the joint.

Cover with tin foil and put into a pre-heated over at Gas Mark 2 (150C) for 5 1/2 hours.

Uncover and cook for another 30 minutes.

Remove from the oven and leave to rest for 5-10 minutes.

Slice or pull apart and serve. Enjoy.