A tasty Caribbean inspired pork chop marinade. Serve with potato wedges and a nice salad for a simple yet delicious midweek tea.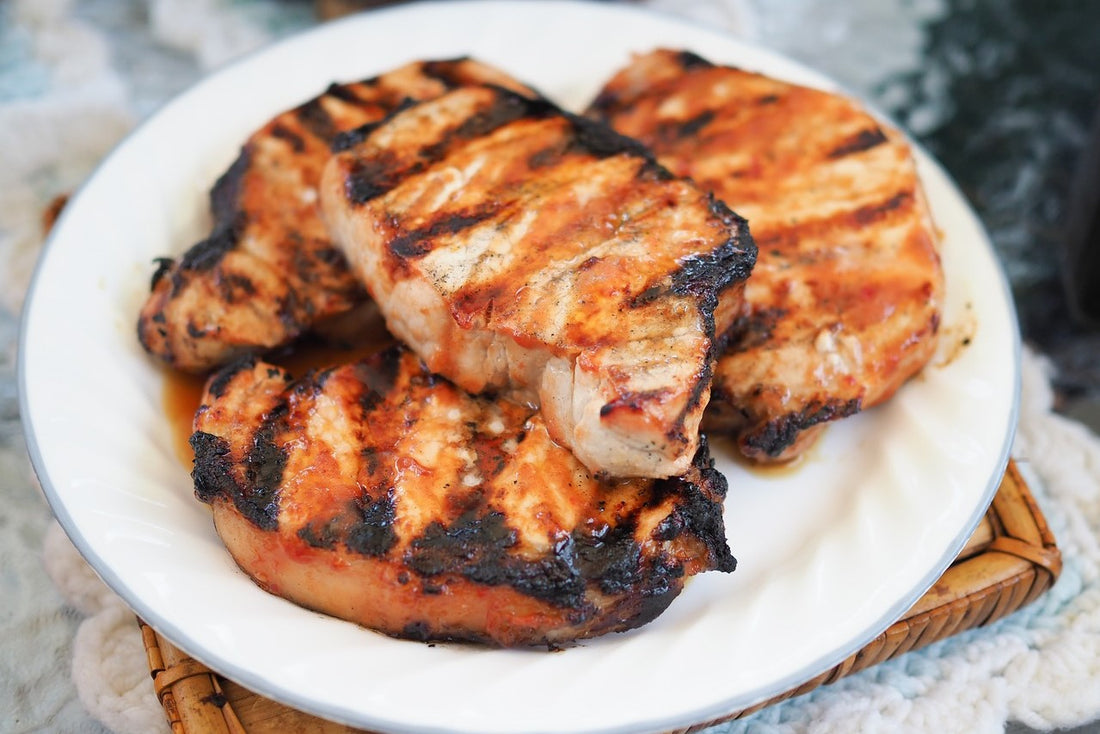 Prep: 15 Minutes
Cook: 25 Minutes
Total: 40 Minutes
Category: Main
Skill: Easy
Cuisine: Caribbean
If you're a regular reader of our True Bites recipes, you may have seen that we recently released a jerk chicken wing recipe (Matt's Jerk Chicken Wings), so might be wondering why I'm doing another jerk recipe? Well the truth is, this is an older recipe, which I have stolen recently from Shirley. She used to make this when I lived at home 2/3 years ago, and to be fair, it's a good one. Also, the chicken wing recipe is more of a dry rub, where this one is more of a marinade, so it's different. I like this one because you can prep it the night before and leave it over night in the fridge to make sure those delicious flavours really sink in to the meat. Also, you can never have too much jerk.
Ingredients
1 tbs ground allspice

4 hot, deseeded, chilli peppers

1 shallot

2 cloves garlic

1/2 tsp ground nutmeg

1 tsp ground cinnamon

4 tbs brown sugar

2 tbs soy sauce

2 tbs fresh thyme leaves or 1 tbs ground thyme

salt & pepper to taste
Method
Place all the ingredients (except for the pork chops) in a food processor or blender and mix until it is a thick, smooth paste.

Spread half of the paste over the bottom of a shallow dish and then put the chops on top of this. Spread the rest of the paste of the top of the chops. Cover the dish and put it in the fridge for several hours (or overnight) so that the chops can marinate in the seasoning.

When you're ready to cook your chops, place them under a grill on a medium high heat for approximately 20-25 minutes turning frequently until the marinade starts to crisp and your chops are thoroughly cooked.
Tips
This recipe is quite 'warm' so you can adjust the chilli peppers to your taste as you can the garlic and brown sugar.
If you've opted for hot chilis, then you might be best off wearing gloves to deseed them. You don't want to risk accidentally rubbing your eyes afterwards, trust us.
Regular price

From £19.99

Regular price

Sale price

From £19.99

Unit price

per