Matt's Jerk Chicken Wings
Matt makes jerk chicken wings from scratch using a kilo of wings.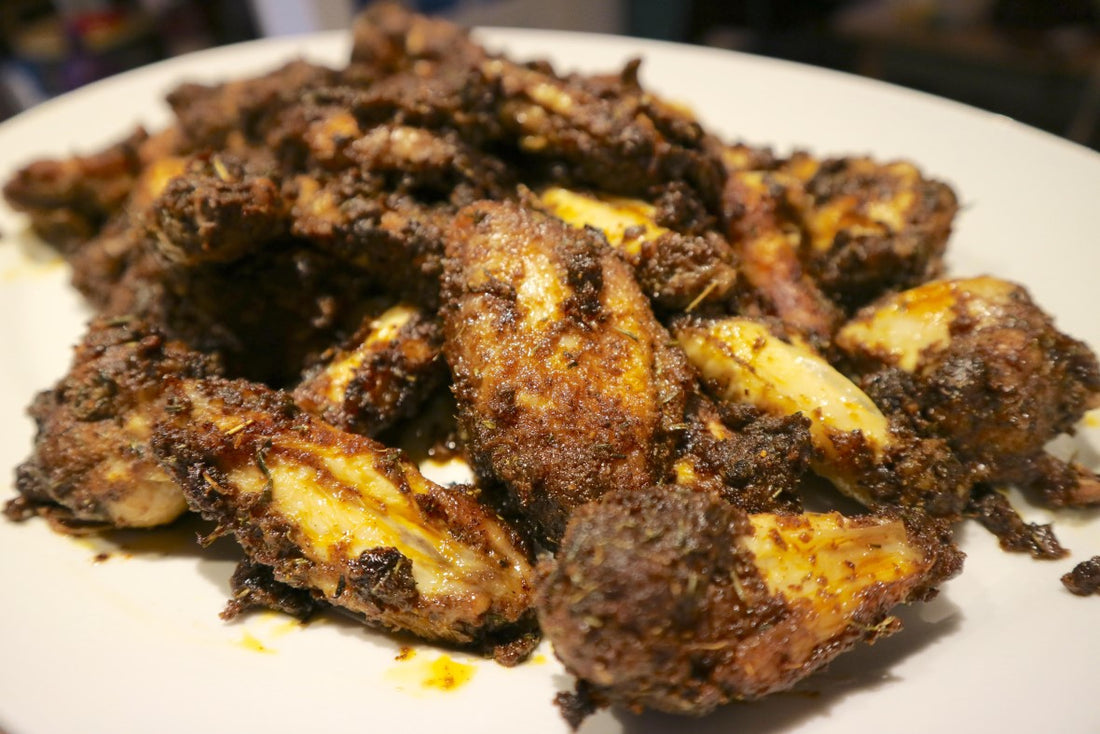 I'll be honest, I love chicken wings and I love jerk chicken, so this recipe was kind of inevitable. There's nothing much better than really getting stuck into a big plate of tasty wings. Your hands get messy (you can't exactly eat them with a fork now can you?), you get it all round you face, basically, you need to shower afterwards, but it's definitively worth it. Me and the missus have started having a weekly wing night, mainly due to how bloody good this recipe is. So it's only fair that you should try it too. You really won't regret it. Not one bit.
Yield: Serves 4
Prep Time: 10 Minutes
Cook Time: 45 Minutes
Ingredients
1 1/2 tbsp onion powder

1 1/2 tbsp garlic powder

1 1/2 tbsp ground ginger

1 tbsp dried thyme

1 tsp white pepper

1 1/2 tsp ground cinnamon

1 tbsp all spice

1 tbsp smoked paprika

1 1/2 tsp nutmeg

3 tbsp brown sugar

1 tsp cayenne pepper

1 1/2 tsp sea salt
Method
Add all the dry ingredients to a bowl and mix well.

Add the chicken wings a few at a time making sure each one is covered in the jerk seasoning.

Empty the bowl out into a roasting dish with some olive oil and spread out the wings evenly.

Place in a pre-heated oven at gas mark 5/190C/170C fan for 45 minutes, or until the skin on the wings is starting to crisp up.
Tips
Serve with even more wings and maybe a burger on the side.
Regular price

Sale price

£35.99

Unit price

per