Slow Roasted Lamb Chops in a Herb Rub
An original True Bites lamb herb rub featuring classic flavour combinations designed to enhance the natural sweetness of slow roasted lamb.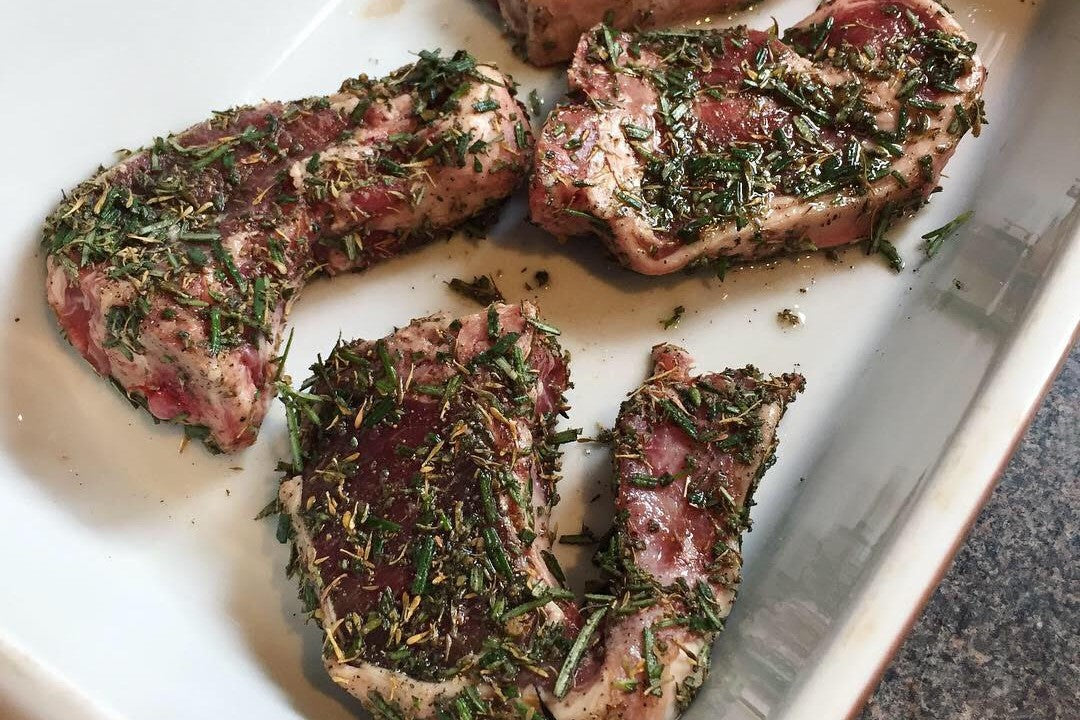 Prep: 10 Minutes
Cook: 180 Minutes
Total: 190 Minutes
Category: dinner
Skill: easy
Cuisine: British
Lamb, particularly lamb chops, have regularly made appearances in our family meals over the years. To be honest, I think it has often just been an excuse for Shirley to eat things with mint sauce. She does love her mint sauce, especially with gravy and vegetables. Dennis is a particular fan of slow cooked lamb chops, as in his words, 'the fat goes lovely and crispy'. So, being as I like to put rubs and marinades on things, and also add garlic wherever I can, and it's the perfect season for lamb, it seemed like the perfect time to put together a simple, classic flavoured rub to inject a bit of flavour into those slow roasted lamb chops. So here we go. Oh and, as always, let us know what you think in the comments below.
Ingredients
8 lamb loin chops (2 per person)

2 tbsp olive oil

1 tsp garlic powder

1 tsp dried thyme

1 tsp black pepper

1 tbsp dried rosemary

1/2 tsp salt
Method
Add the lamb chops to a large baking dish and drizzle with the olive oil making sure to cover both sides of the chops.

Mix the garlic powder, thyme, black pepper, rosemary and salt in a dish and sprinkle over the lamb chops covering all sides of the meat.

Cook for 3 hours in a pre-heated over at gas mark 2 / 150C, turning the chops over halfway through.

Remove from the oven when the fat is crispy and the chops have a good colour all over.

Leave to rest for 5 minutes before serving.
Tips
Before cooking, the chops can be covered and left to marinade in a fridge for 2-4 hours, or even overnight.
Serve with creamy mash potato and roasted veg.