Matts Easy Chicken Curry Recipe
An easy to make chicken curry with coconut milk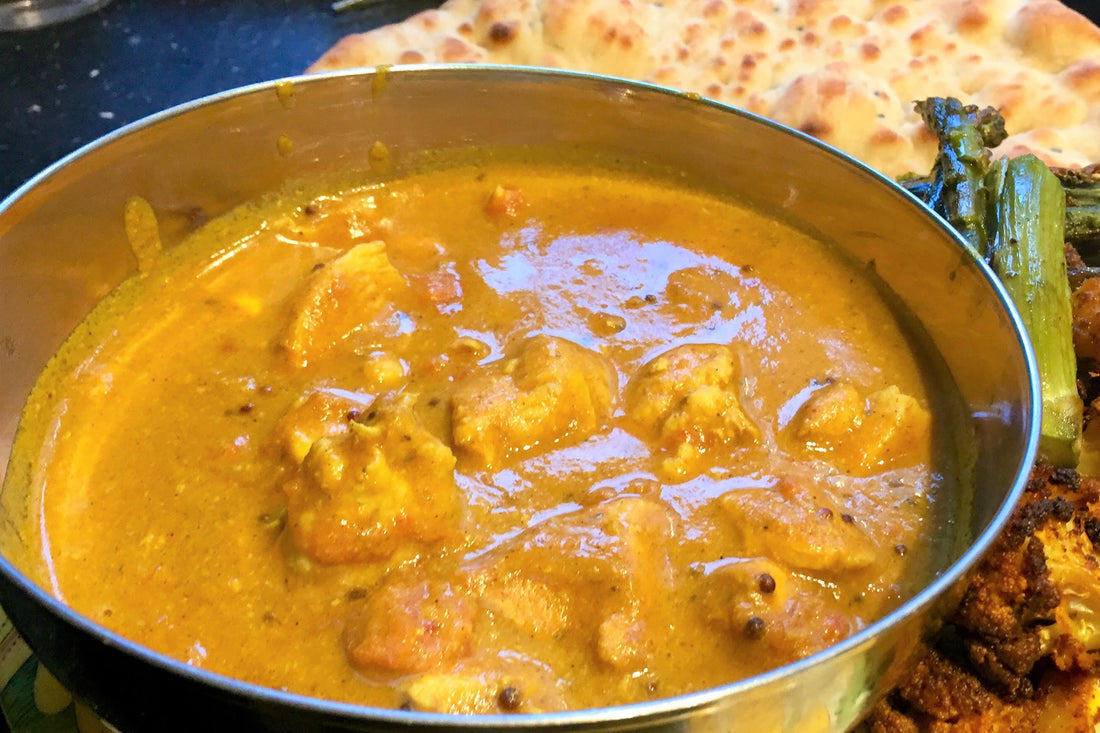 I've been cooking this curry for me and the other half for almost two years. We love this curry so much we actually have it on the weekly rota, which means I've cooked it almost 100 times, which means I've got it down to a fine art (well, I like to think so). Please don't be put off by the list of ingredients, it's actually really easy to cook, as long as you've got all the spices ready, and you can make it even easier by buying your chicken breast pre-diced. It's also really healthy as well as delicious, as it doesn't contain any sugar, or colouring, or any of that nonsense you often find in a curry. I have been asked for the recipe almost every time I've cooked it for friends and have actually been accused (by Shirley) of trying to keep this recipe a secret. To be fair, she's right, I was trying to keep it to myself. Mainly because I didn't want anyone to know how easy it is to cook. I'm only giving it up now because she let me have her meatball sauce recipe the other week. So here it is, I hope you enjoy it as much as we do.
Yield: Serves 4
Prep Time: 5 Minutes
Cook Time: 45 Minutes
Ingredients
1-2 tbsp olive oil

1 medium thinly sliced onion

2 thinly sliced garlic cloves

2 tsp ground cumin

2 tsp mustard seeds

3 tsp ground ginger

2 tsp turmeric

1 tsp medium/mild chilli powder

1 tsp garam masala

1 tin of chopped tomatoes

1 tin of coconut milk

chicken stock cube

salt and pepper to taste
Method
Heat the olive oil in a large frying pan, or wok, over a medium heat. Add the onions and cook for 5-10 minutes, or until starting to brown.

Add the garlic and cook for a further 1 minute.

Add the diced chicken and fry for 5-10 minutes, turning frequently to make sure all sides are sealed.

Add the cumin, mustard seeds, ginger, turmeric, chilli powder and garam masala and stir to make sure all the chicken is coated in the spice mix.

Add the tomatoes, coconut milk and a chicken stock cube and stir together.

Bring to the boil, lower to a simmer and cook uncovered for 30-45 minutes or until rich and slightly reduced.

Serve with rice and warm naan breads, or with roasted veg for an even healthier option.
Regular price

Sale price

£35.99

Unit price

per