Maple Basted Picnic Ham Recipe
A sticky sweet and succulent ham with a real depth of flavour.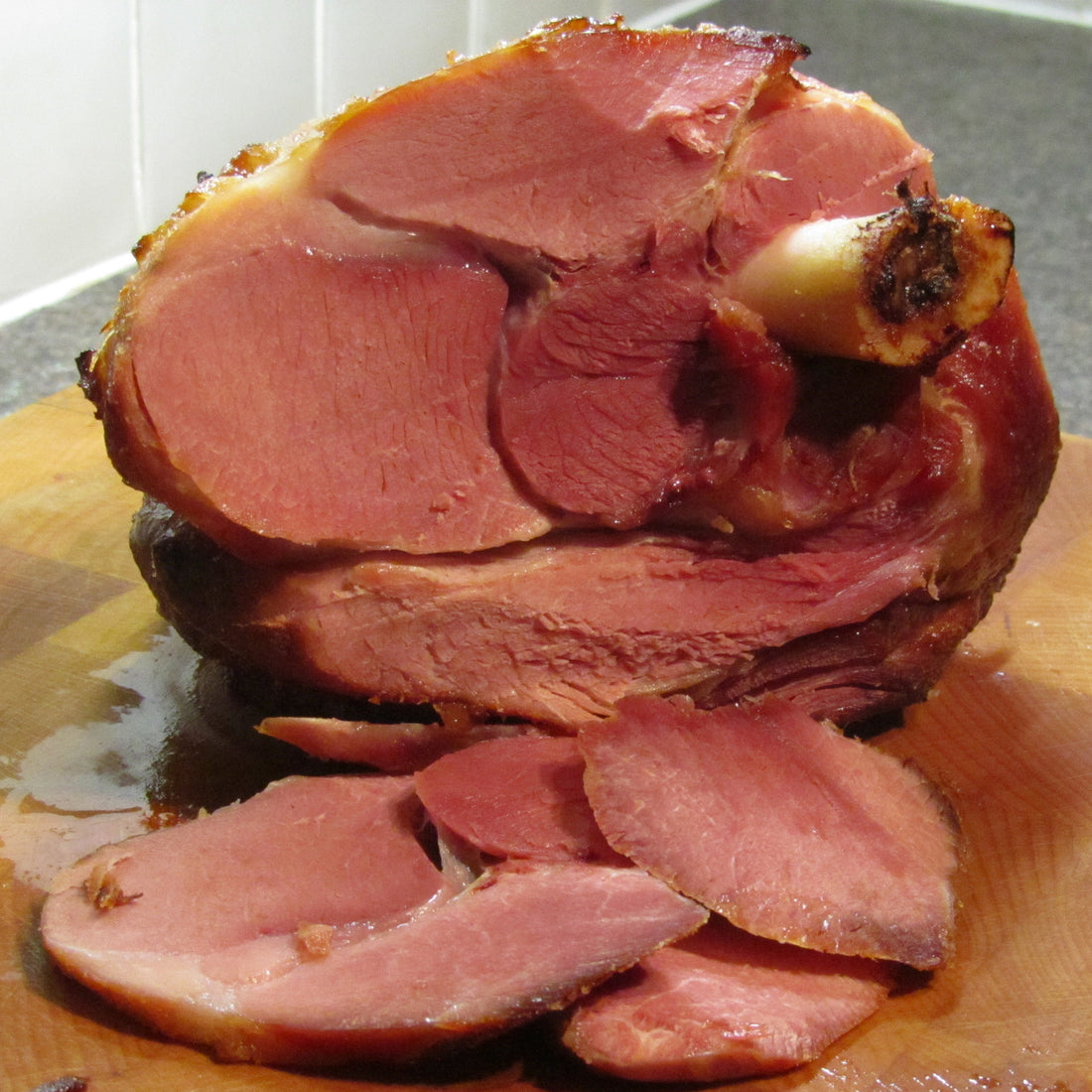 A traditionally inspired recipe for a succulent ham with a sweet exterior and real depth of flavour, that looks great on the dinner table.
What You'll Need
1 Picnic Ham/Gammon Hock (or any Gammon Roasting Joint will do, but this recipe works great for joints on the bone)
For the basting mixture:
115g Dark Brown Sugar

115ml Orange Juice

115ml Water

85g Maple Syrup 
Method
Put all the ingredients for the basting mixture into a saucepan, heat until the sugar is dissolved and then place aside for later.

Place the picnic ham in a covered dish with around 20mm of water.

Put it in the oven, Gas Mark 4, for around 30 minutes.

Remove the ham from the oven, empty out most of the water and juice and 

add the basting mixture.

Put back in the oven and cook for 20 minutes per 500g, basting as often as you like. A good aim is for 3-4 bastings.

Remove from the oven and leave to rest for around 10-15 minutes.

Use a sharp knife to remove the rind and any excess fat.
Tips
When removing the ham from the oven, don't leave it sitting in its own juices as this may cause it to go soggy.

Remember you can serve hot or cold.
It's extra tasty if you add a simple glaze to the ham; after you've removed the rind and excess fat, rub approximately 50g of demerera sugar into the ham with a good splash of maple syrup, and roast uncovered for 10-20 minutes (just long enough for the glaze to darken).