Dennis' Minted Lamb Burgers
Minted lamb burgers are an absolute summer barbecue essential and our head butcher Dennis makes a crackin' one. Here's how you can do it too...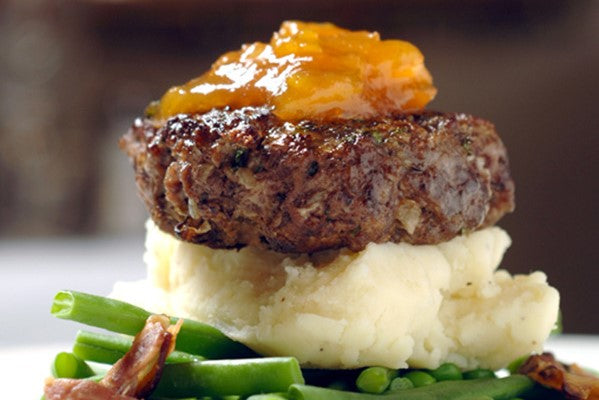 Dennis' minted lamb burgers have been going down a treat at family BBQ's for years now (Shirley raves about them), but he has been quite protective with his recipe. Having said that, he might not be being secretive, he may just make the recipe up on the spot each time. If you know Dennis, you know that is distinct possibility. Either way, I've been trying to get the recipe out of him for a long long time, and it looks like he's finally cracked and let me have it. So here it is, Dennis' famous minted lamb burgers. His secret recipe online for the world to see. You best appreciate it. Leave your comments below, and let us know what you think of Dennis' minted lamb burgers. 
Yield: Serves 4
Prep Time: 10 Minutes
Cook Time: 15 Minutes
Ingredients
50g breadcrumbs

Salt and black pepper, to taste

2 tbsp dried mint

1 tsp paprika

1/4 tsp garlic powder

1 medium egg
 Method
Place the mince in a bowl and add the breadcrumbs, mint, paprika, garlic powder, eggs and season generously with the salt and pepper.

Work the mixture together then divide equally into 4 portions.

Use your hands to shape each portion into a neat burger shape around 8-10cm wide. Place on a plate and leave to chill in the fridge for around 20 minutes.

Heat a non stick frying pan, griddle or fire up the barbecue until hot. Add the burgers and cook for 10-15 minutes, turning occasionally until the burgers are lightly charred on the outside and cooked through - juices should run clear.

Serve on a toasted brioche bun with salad
Tips
Serve on a bed of creamy mash with some seasonal veg for something different.