Let our resident BBQ enthusiast, Matt, show you how to make a delicious homemade BBQ sauce from scratch...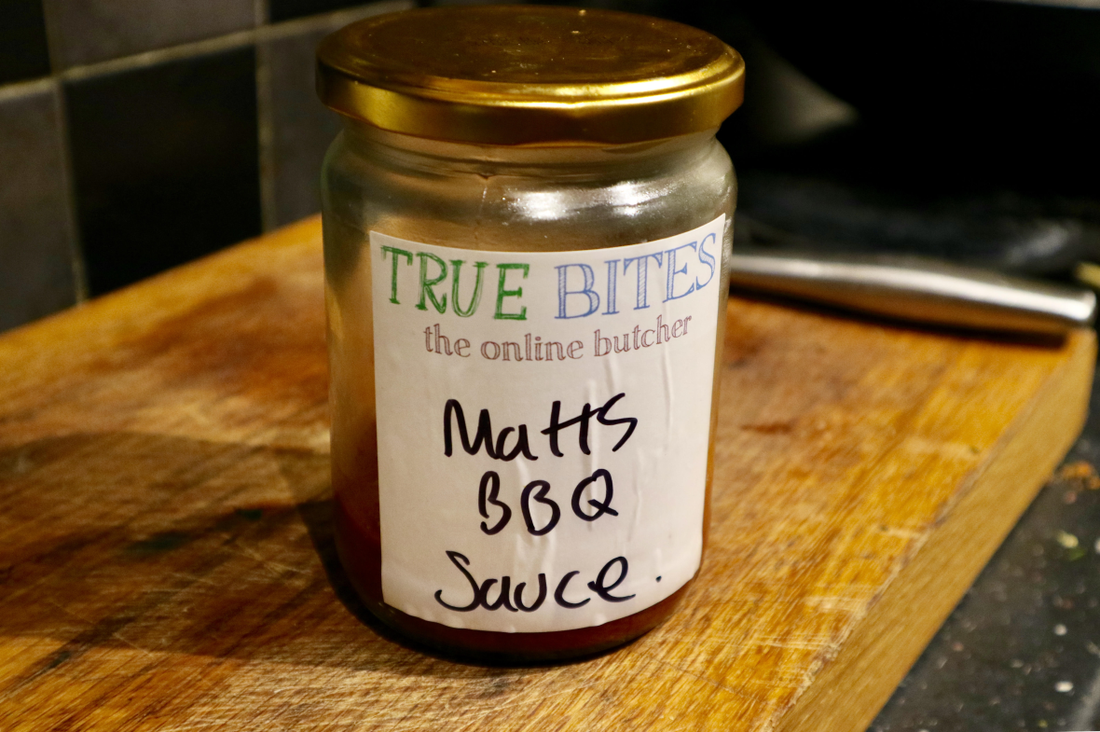 Prep: 5 Minutes
Cook: 20 Minutes
Total: 25 Minutes
Category: sauce
Skill: easy
Cuisine: Barbecue
If you don't know by now, it's fair to say I am a big BBQ enthusiast. I love cooking outside over fire and get a real buzz from creating my own recipes, dry rubs, and sauces. New recipes usually take me a very long time to get right, as I'm a bit of a perfectionist (which I definitely blame Shirley for), and I have been working on my BBQ sauce recipe for ages. It's been a lot of work and I've gone through many different variations and methods, but I really think this one ticks all my boxes. Sweet and sticky, smokey, yet a slight sharpness cutting through from the vinegar. Anyway, no BBQ lover is worth their salt unless they have their own sauce recipe, so here is mine. Don't forget to let me know what you think of this recipe in the comments below.
Ingredients
1 tbsp olive oil

1 tbsp onion powder

1 1/2 tsp garlic powder

1/2 tsp smoked paprika

1/2 tsp mustard powder

1 tbsp tomato puree

1 tin chopped tomatoes

75g dark muscovado sugar

2 tbsp malt vinegar

1 tbsp Worcester sauce

2 splash lemon juice

1 tbsp corn flour (optional)

1 tbsp water (optional)
Method
Add the olive oil to a large saucepan and warm over a medium heat.

Add the onion powder, garlic powder, smoked paprika, and mustard powder and cook through for 1-2 minutes.

Add the tomato puree and stir together.

Add the chopped tinned tomatoes, malt vinegar, and Worcester sauce and stir together.

Add the sugar and bring the sauce up to a boil over a high heat. Make sure to keep stirring so it doesn't start to burn or stick to the saucepan.

Once the sauce starts to thicken reduce the heat to a simmer and add the lemon juice.

Use a hand held blender to blend the sauce into a smooth paste.

If you like your sauce thicker, combine 1 tbsp of corn flour with 1 tbsp of water and mix into a paste, then add the paste to the sauce. Stir the sauce until the paste is fully mixed. Cook for 2 minutes over medium heat to allow the cornstarch to mix into the sauce.
Tips
Stir in 1/2 tsp of liquid spoke just before adding the lemon juice, if you like your sauce extra smokey.