Matt's Southern Fried Chicken Seasoning
Matt reveals his 'from scratch' southern fried chicken seasoning inspired by his love for fried chicken and a random trip to Ohio.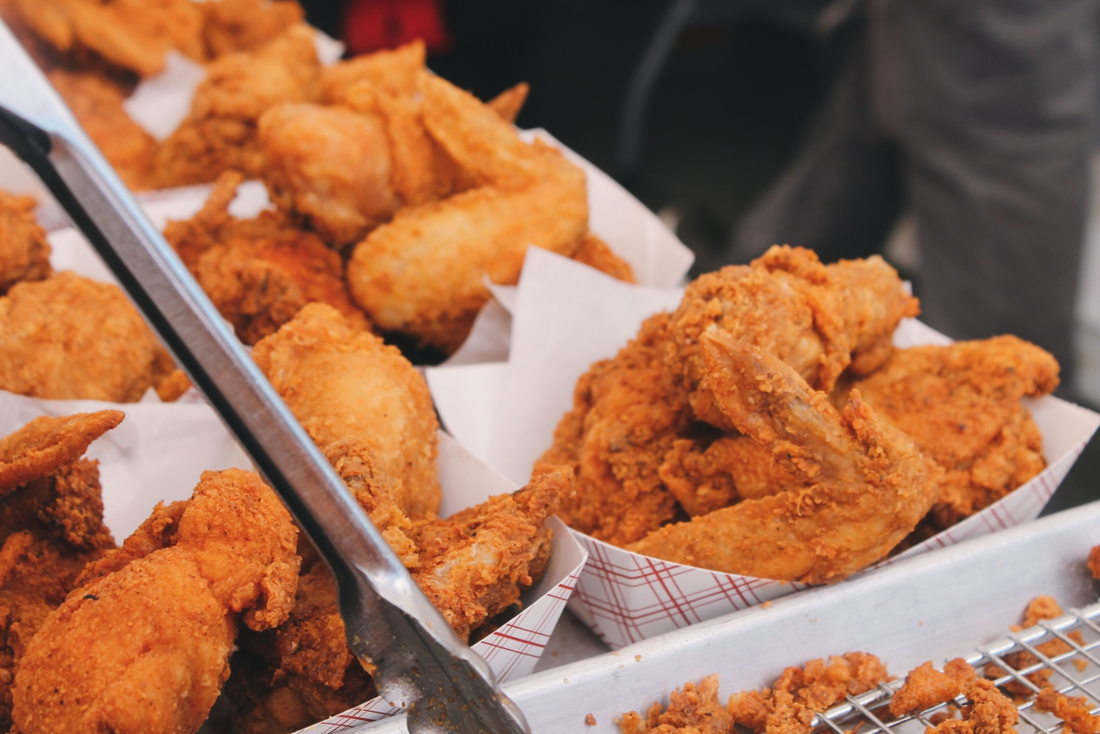 Right, so if you know me, then you know I'm a BIG fan of fried chicken. Southern fried chicken is my vice. I could eat buckets of the stuff. This is what really led me down the path of coming up with my own seasoning. Basically, I wanted to make a healthier version I could cook at home, so I could eat it more often. Makes sense, right? This way I would know exactly what was in it, and I wouldn't be tempted to over indulge because I wouldn't be eating out of a bucket?! I've been working on this seasoning for like 2 or 3 years now, on and off. Just tinkering with it here and there, trying to get it right, but for some reason I lost momentum and never nailed down the final recipe. That was until earlier in the year when the missus and I went on a trip to Ohio, USA. We had been looking for a place to get some serious fried chicken and were recommended a place in Short North called The Eagle. This place had award winning southern friend chicken so we headed straight there and ordered quick. A full southern fried chicken to share with a side of cornbread (more about that at a later date). It was juicy, full of flavour; a kick of chilli, smoked paprika, and hints of garlic. It was incredible, and the great thing about having a whole chicken is you get a real array of cuts; wings, drumsticks, thighs, breasts (I promise to do a whole southern fried chicken recipe soon). We demolished that chicken in record time and I was left with a re-ignited desire to finally finish my own recipe and get it right. So I tinkered a bit more and here it is; Southern fried chicken inspired by Ohio. This will make enough seasoning to coat 4 regular sized chicken breast. 
Yield: Serves 4
Prep Time: 15 Minutes
Cook Time: 00 Minutes
Ingredients
4 tbsp corn flour

1 tsp baking powder

1 tsp garlic powder

1/2 tsp onion powder

1/2 tsp cayenne pepper

1 tsp smoked paprika

1 tsp chilli powder

1/2 tsp mustard powder

1/2 tsp ground black pepper

1 tsp sea salt
Method
Add all the dry ingredients to a bowl and mix well.

If you're not using the seasoning straight away, or you're not using all of it, pop it in a resealable zip bag and store in a cool dry place.

When you come to use the seasoning make sure you dip your chosen chicken cut in an beaten egg before covering it in the dry seasoning.

To cook your southern friend chicken you can either deep fry, or if you're oven cooking your chicken, make sure you shallow fry each piece (on all sides) before putting them on a wire rack to cook in the oven. If you don't cook off the seasoning first you won't get that delicious crispy coating.
Regular price

Sale price

£35.99

Unit price

per